A Typical Day For A Volunteer
---
Spend your days wandering colorful streets, stopping off to shop in busy markets, taking a dip in a waterfall or lake, and teaching English to children.
The overall experience of being an ILP volunteer is similar in every country, but each location has its own unique aspects and adventures. For example, what you're eating in Nicaragua will obviously differ than what your meals would be if you were volunteering in Russia! Things like your housing, meals, teaching times, group sizes, ages you teach, etc are all different depending on where you volunteer (and they can change a bit from semester to semester). Your experience may not be the same as another volunteer's ... even when you're in the same group.
We'll set you up with the tools to have a successful semester, but you are responsible to make the most of it! Here's an example of what a typical day could look like though to get an idea ...
A glimpse at what a day as a Nicaraguan volunteer might look like:
Morning
Wake up in time to have breakfast with your ILP group — you guys do your own shopping for this meal at a nearby grocery store. Breakfast is usually cereal or yogurt, but today you have oatmeal topped with fresh fruit you snagged from the fruit stand earlier in the week. Yum.
You get ready for the day and have a couple of hours to kill before teaching, so you plan some lessons for next week, then decide to FaceTime your family. Nicaragua is just one hour behind your family (MST), so you catch them right at lunch. You're can't wait to share your funny stories from class yesterday and update them on your vacation plans ... you and your group are trying to decide which beaches to visit in Panama!
Mid-day
Time for lunch before you head off to go teach. You have a cute cook (you call her Mama Lucia) who makes you lunch and dinner. Today's menu? A plate full of rice and beans, and some pulled chicken. Instead of using your spoon, you grab some freshly fried plantains to use kind of like tortilla chips to scoop up the last few bites.
You have just a minute to help out with dishes and grab your backpack before hopping on one of the well-loved bikes to ride to school. It's about a 15 minute bike ride through a small neighborhood to get to where you have classes. It's a big open building that serves as an after-school center for the local kids. You get there just in time to hang out by the fan to cool off (there is not air conditioning here, which is pretty normal in Nicaragua) before your students arrive.
In addition to the English classes ILP volunteers teach, the center you teach at lets the kids have access to computers and adults who can help help them out with their homework. You'll be able to meet Lorenzo, who put together the center as a way for kids to get a better education ... and stay out of trouble until their parents get back from work. The kids you teach are eager to learn and will be hard to say goodbye to!
You're teaching arts and crafts today, but when you looked away to help another student, one of your troublemakers hijacks the tape so your art lesson turns into a game of "who can put the most tape on their masterpiece", complete with too many giggles. Not exactly what you had planned for the day, but fun all the same ... Little knuckleheads.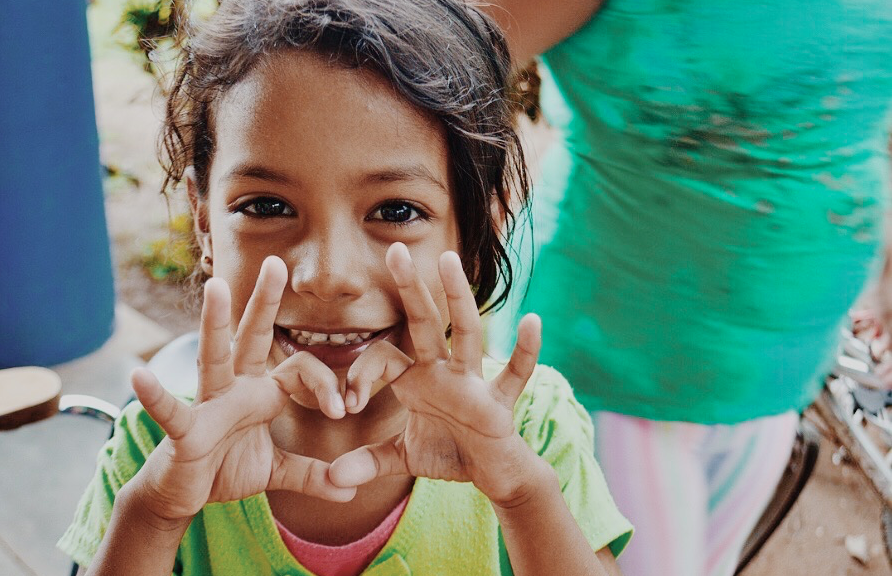 ILP classes are activity-based so students are having fun and are engaging with you all while they learn English naturally (so it's totally fine if you've never taught English before). Your class is also small so that you know each of "your kids" by name, know their personality, and see how they learn best.
Evening
After waving goodbye to your students, you ride back home and have free time for the rest of the day. You finish up today's journal entry and do a bit of lesson planning for next week until dinner. You can pretty much plan on rice and beans being the mainstays of your diet in Nicaragua but tonight you have a pasta dish ... served with a side of french fries? Gotta love it when Mama Lucia serves a dinner "to remind you of home".
After dinner, your group spends some time hanging out all together. The WiFi doesn't work great, so you can't really rely on Netflix all the time, but a few people pull up a movie they downloaded on their laptop before coming to Nicaragua, while another group plays cards. You decide it's time to look into some hostels for your upcoming vacation (can't wait to explore Panama in a couple of weeks!)
It's nearly time for bed before a huge thunderclap explodes in the sky, and your group rushes out to see lightning crack across the dark clouds and it starts pouring rain. You put in some earplugs to drown out the thunder, and make sure your mosquito net is closed and head to bed, ready for another day in Nicaragua.
Make the expe

rience your own

Like we mentioned, the experience is different for everyone. We give you the tools to live abroad, the free time, and the meaningful purpose of service but then ultimately you're responsible for what you get out of the semester.

Be adventurous with your free time! Go get a chocolate massage, photograph the canary-yellow cathedral in your city (and have an impromptu photoshoot along the colorful walls), peek into the rim of Masaya's volcano and spot glowing lava, see how many volcanoes you can hike during your semester, watch the sunset from the rooftops, and stumble across a local festival. We can't recommend enough going out and exploring to help you make the most of your semester.
Explore the coast, hunt for waterfalls and adventure nearby countries.
ILP volunteers have scheduled vacation time throughout their semester as well as every weekend off. There are plenty of beautiful tropical areas in Nicaragua to explore, but volunteers also can take trips outside of their country to some neighboring Caribbean islands, or places like Costa Rica, Panama, Mexico, or even Peru if they'd like. It can get a little expensive to travel by air, but you can get around by bus both in-country and out of country to help keep costs down.

You'll have your travel plans approved by an ILP director to help ensure you're traveling to safe areas, but otherwise it's really up to you and your group where you'd like to go.
Our favorite vacation ideas:
+ Adventures Outside Of Nicaragua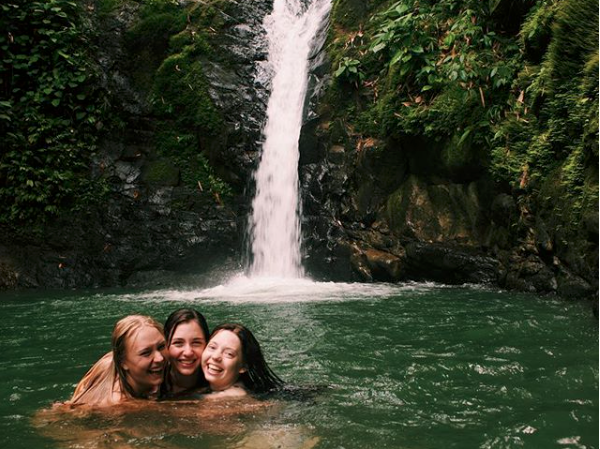 Experiences You Can't Miss
---
Living in Nicaragua for a few months gives you the time you need to really experience all the things you're looking for. We feel like the best part about this country are the locals and the friendships you make — don't miss out on the chance to really immerse yourself in the culture and make new friends.
Here's a list of some big things to accomplish before you leave the country:
Nicaragua Bucket List
Spot sloths, parrots, iguanas, monkeys and others on a jungle safari
Bargain for the best price (in Spanish) at your local market
Hang out in a hammock (bonus points if you spot parrots or iguanas while you hang out)
Go zip lining at least once
Catch moths or butterflies as big as your hand
Learn how to make fresh tortillas or fried plantains
Trek through the muddy jungle in a rainstorm
Buy coconuts right off the street
See how chocolate is made
Ride a crowded chicken bus
Learn to surf on one of Nica's beaches
Watch the sunset while you hang out on the rooftops of Granada
Soak in hot springs and dive into waterfalls
Explore colonial streets as colorful as the rainbow
Get a chocolate massage
Taste some local street food (we love vigorón!)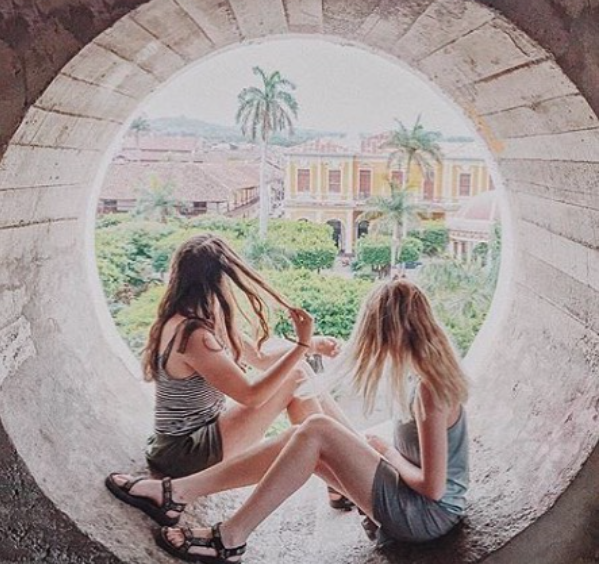 Quick facts about an ILP semester in Costa Rica:
Qualifications - who can volunteer?
ILP volunteers are young adults/college-aged - typically age 18-24 (yes, you must be at least 18), from the US and Canada, and speak English as their first language. There is no experience necessary! It's totally fine (and normal) if you only speak English and/or have never taught before.
Single females and single males are welcomed to apply, as a married couples.
The group in Nicaragua is made up of about 7 or so volunteers.
City
Volunteers live in Granada, found on the western edge of the country.
Semester Dates
There are three semesters that you can participate in: Spring, Summer and Fall
The exact dates vary from year to year, but in general ...
Spring is

late January to May

Summer is May to August
Fall is August to December (home for Christmas!)
Costs
The program fee to participate as a volunteer in the Humanitarian program in Nicaragua is $3,720. This includes your roundtrip international airfare to Nicaragua, housing, meals, training, and support for the entire semester.
You might notice that the cost here is a bit higher than some of our other volunteer locations. That is because Nicaragua is a Humanitarian Program and your service is entirely gifted - the children you serve are receiving a free education which they would not have otherwise been able to afford. In Nicaragua, English is vital, but there are many families who can't afford that kind of education, which is where we come in.

For the students you teach, families and the host school are not helping to subsidize your costs like they are in our Exchange program. You can compare the 2 programs here.
We also recommend budgeting around $1,500-$2,000 for any traveling and purchases you make while you live abroad as well as things you may need that the program fee doesn't cover (like a passport, health insurance, airline baggage fees, etc).
Psst! Is budget one your concerns? We have a guide with ways to make a semester abroad affordable - check it out! It's especially helpful for college students.
Housing
Volunteers live all together in a house, in a small local neighborhood. You'll be living with your other group members, usually sharing a room with a few other volunteers. You house is just a few minutes away from the colorful downtown of Granada, pictured below.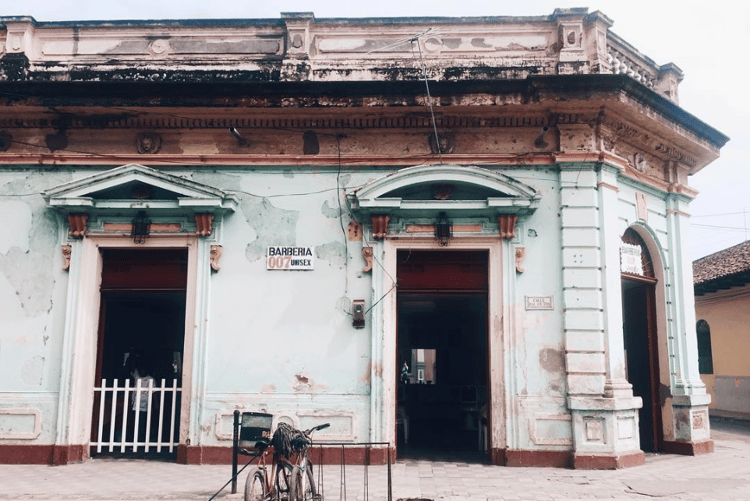 Weather
Hot and humid - pretty much all the time! You'll see lots of sun as well as tropical storms.
How to apply
You can start your application online right here. It's easy to get started and there's no commitment at this point! We start accepting applications about 1.5 years prior to the start of the semester and there are no deadlines (we fill spots on a first-come-first-serve basis).
We recommend applying when you know you're interested in volunteering.
As soon as you apply you'll be assigned an ILP representative who can answer all of your questions, give you tips, and just be your go-to person when you need help.
Advice From Past Volunteers
---
It's really helpful to use past volunteers as a resource!
So how can you get in touch?
Check out the ILP blog
We're posting tips from volunteers on our blog frequently. Tune into to read why Nicaragua was this world-traveler's favorite country ever, and other insights.
Follow us on Instagram
@ilpadventure is frequently posting about all of our locations, giving updates, and more so make sure to follow us there.
Follow #ilpnicaragua to discover volunteer's personal accounts and follow them.
We even have an Instagram account called @ilptakeovers where we ask volunteers who are in-country right now to take over and post some stories about what they're doing and put a post on the feed. Volunteers are usually featuring what a typical day looks like, what the meals are like, info about vacations they are taking, things to pack (and not to pack), what the bedrooms look like — you know, all the things you want to know from their perspective.
You can see what they're doing from day to day and also DM them with questions! Most volunteers are so happy to help you out because they also had tons of questions before they signed up.
Talk to an ILP Representative
The representatives who work in the ILP office have volunteered on our program before and love to talk about their experience and answer your questions. Check out the form below where you can leave your contact information and we'll have a rep reach out and text you.