A Bit About The Orphanage
---
Learn a little more about where you will be spending your time, how you will be helping, and what makes this ILP program so unique.
In the early 1990's there was a program through BYU that gave students the opportunity to live and teach English abroad, but was discontinued after a few semesters. Some of the volunteers loved the program so much that they wanted to see it grow, and started an organization known as International Language Programs!
ILP continued to send volunteers to countries all over the world to teach English. Then - another BYU semester program was being discontinued (due to funding) - that was a program working at an orphanage in Romania. Some of the past BYU interns didn't want to see that program end, so they reached out to our directors at ILP and asked them to consider taking on the program there. Even though teaching English is really our main focus, we decided to branch out and welcome this opportunity to serve at an orphanage to volunteers on our program!
Romania is the only ILP location where volunteers aren't teaching English, so if you are looking for a country where you can volunteer abroad but not teach, you've found it. Instead of spending time in a classroom, volunteers in Romania serve at the St. Andrei's orphanage and a set of apartments where orphans from St. Andrei's live before being placed in foster care.
Children at the orphanage program frequently have mild to severe mental or physical limitations, and have all of their basic needs taken care of (they are fed and clothed, have shelter and everything they need to live) but what is lacking is people who can spend time with kids to help them learn basic skills like how to stand up, turn the pages in a picture book, or stack blocks. The program needs people who can give more love, more one-on-one care, and more attention. These children need the direct support and love a parent might have been able to give, helping them progress physically and emotionally.
That's where you come in.
For a child who can't hear or see, you holding and hugging them may be the only interaction that they have. For a child who can't walk, you taking them out to the playground may be the only time they feel the breeze or the sunshine. What you'll do takes a lot of patience, effort, and can be challenging at times. Some of these children have real difficulties in life that you won't be able to fix, but you'll be able to make life for them a little bit more enjoyable because of your care.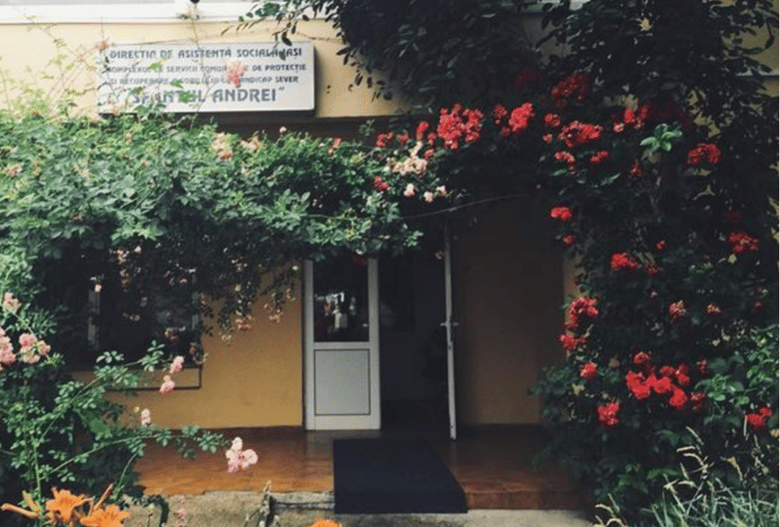 Here's a picture of the orphanage you will be spending some of your time in.
A Typical Day For A Volunteer
---
Spend your days peeking into old churches after snuggling and playing with your orphans.
Several parts of the overall ILP experience are similar in every country, but each location does lend its own unique aspects and adventures. For example, your meals in Romania will obviously be different than your meals in China! Things like your housing, meals, group sizes, etc are all different depending on where you volunteer (and they can change a bit from semester to semester). Your experience may not be the same as another volunteer's ... even when you're in the same group.
We'll set you up with the tools to have a successful semester, but you are responsible to make the most of it! Here's an example of what a typical day could look like though to get an idea ...
A glimpse at what a day as a Romania volunteer might look like:
Morning
Wake up bright and early in time for breakfast — you'll need to be at the orphanage at 9:00, so you get up early enough to FaceTime your family and eat before you'll need to leave. Romania is 9 hours of Utah (MST) so when you're just waking up, your family is hanging out before dinner. You quickly fill them in your upcoming trip to Transylvania, then it's time to eat.
You live in an apartment with a few other ILP volunteers and for breakfast, each volunteers gets a stipend of a few lei which you happily spend at the big grocery store Auchan. Auchan has everything you could want when it comes to groceries, and this week you shopped for cereal and this strawberry flavored drinkable yogurt. Yum!
After you eat and clean up, it's time to get dressed in hospital scrubs and take the 15 minute walk to the orphanage; the streets are quiet and just waking up, but you spot a couple of babushkas wrapped up in scarves on their way to the market.
Right at 9:00, you arrive at the orphanage and put on your name tag and head to your room. Each volunteer will be working with a specific room of kids — rooms are broken up according to age and abilities. Some people in your group soothe fussy babies and give them snuggles. Some volunteers spend time holding and playing with some toddler-aged sweeties with a range of abilities. You're with the older kids who can't walk without help and children who need to stay in their beds so you spend a couple of hours giving (and getting) cuddles, listening to music with them, reading to them, and helping children like Vlad and Addy stretch and move around. You love to see their smiles when you walk into the room.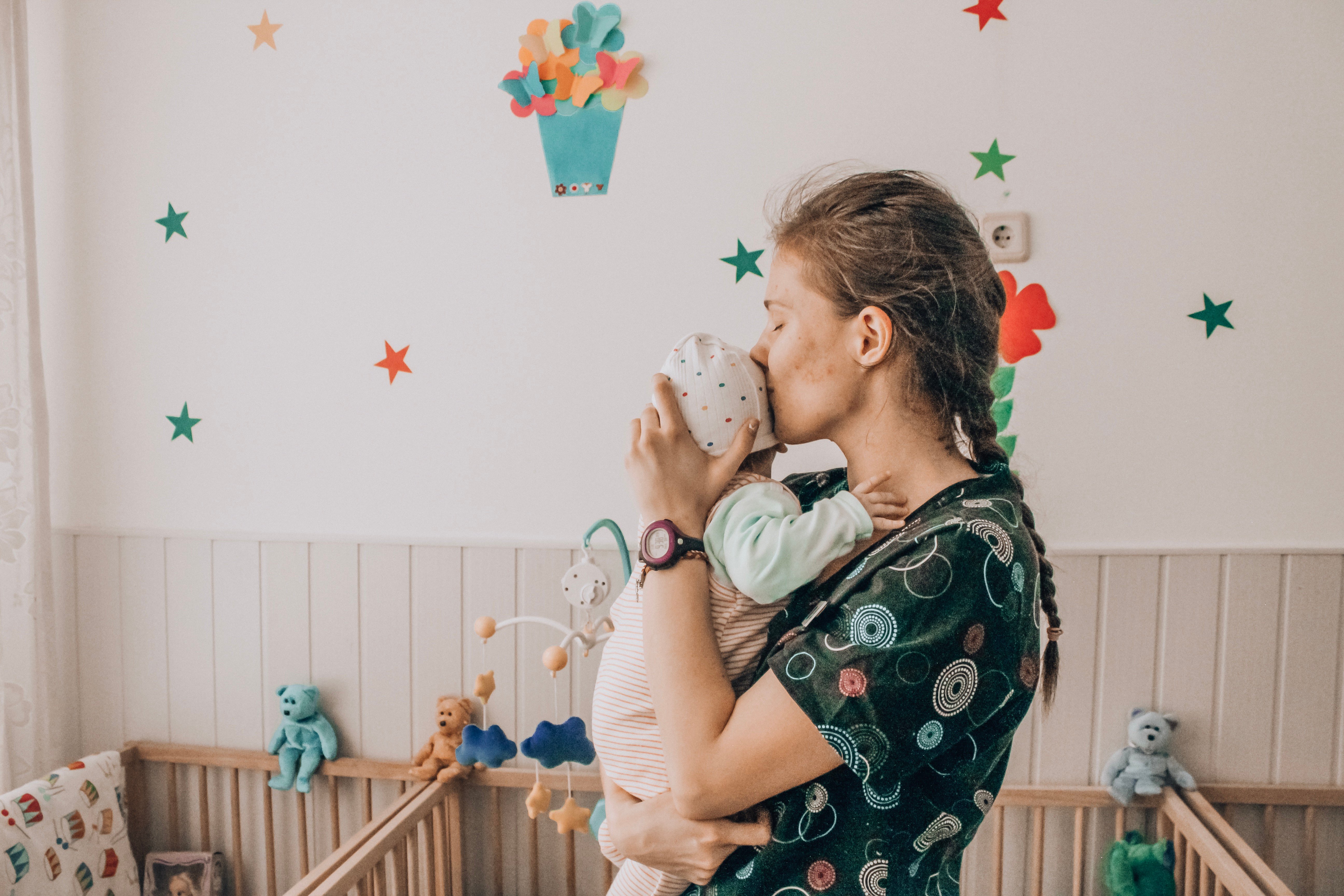 Mid-day
Time for lunch! Your group gets meals delivered, so a couple of volunteers leave the orphanage to pick up the meals at the drop off spot and you all eat together. Romanians typically eat their bigger meal in the afternoon (it's more like a dinner, then for dinner you guys get a "supper"). Today's lunch is pretty typical, lots of potatoes and bread (no fear of carbs here) and chicken cutlets, served with dressed cabbage salad on the side. Things like potatoes, bread and rice are consistent staples you can count on when it comes to your meals in Romania.
After lunch, some of your group goes back to the orphanage, but you hop on a bus with a couple others and ride for 20 minutes to get to the apartments which are full of kids getting ready for adoption by living in a more-home like setting. In the apartments, you get more one-on-one time with the kids and have some more flexibility. Today, you totter around the hallways holding hands with a couple of kids as they wobble around, and take a boy outside to play and look at the clouds.
Afternoon
Once you're finished up at the apartments, your day is totally open — this afternoon, you meet the rest of your group at the bus stop and ride into the center of your small city. You spend a couple of hours peeking into old churches (there's a saying that if you throw a rock in Iasi, you will always break a church window!) before smelling pretzels baking ... that smell wafts towards you and you cannot resist. Today you can't choose between ones stuffed with cheese and olives, or others stuffed with cream cheese and raspberries so you buy both. Tough life, I know.
There is always something going on at "the Palace" so with pretzels in hand, your group wanders other that way to hang out on the lawn and eat your snack before catching the bus home back to the apartments for dinner.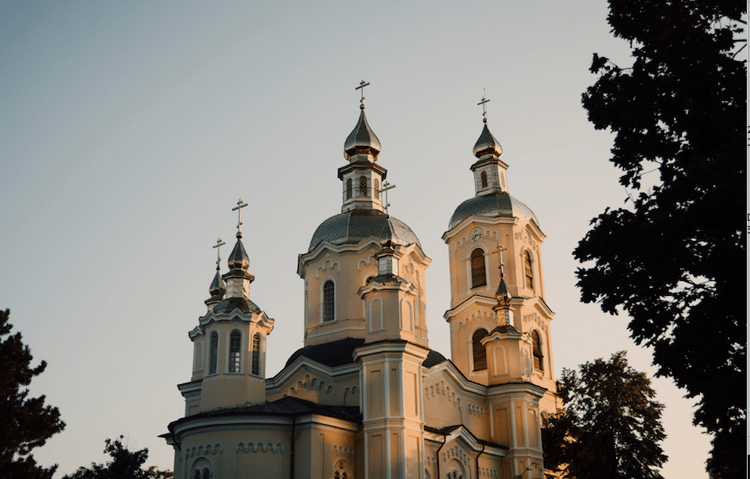 Evening
After walking home, you head up to your room and start jotting down some stories from today. You cannot take pictures of the sweet kids you spend your time with, so you try and write down every detail about their personalities and their progress to help you remember. You have a bit of time after you write to work on an online class (if you're not taking a break from school) and start organizing all of your pictures. You want to get all caught up before your next trip; you guys have plans to hop over to Greece, Italy and Paris for your next vacation so you spend a few minutes booking out hostels, and looking up flights before joining your group for dinner — similar to lunch, you have rice, potatoes and a protein, but someone in your group had the great idea of riding the bus into town to get gelato at the mall for dessert which really rounded out the meal!
Make the expe

rience your own

Like we mentioned, the experience is different for everyone. We give you the tools to live abroad, the free time, and the meaningful purpose of service but then ultimately you're responsible for what you get out of the semester.

Be adventurous! See if you can spot all these churches and cathedrals in your city, or spend time walking through to Botanical Gardens. Make a list of the best places to eat in Iasi and plan to visit for someone's birthday or other celebration. Some volunteers choose to attend an LDS church on Sundays, or some dive further into the culture by reading these 5 books set in Europe. Or maybe you create the ultimate bucket list for your semester so that you make the most of every day!
Check out different parts of Romania + all over Europe
ILP volunteers have scheduled vacation time throughout their semester as well as every weekend off. This gives you plenty of time to go travel to all those European countries you're dying to see, plus really explore what Romania has to offer. You'll have your travel plans approved by an ILP director to help ensure you're traveling to safe areas, but otherwise it's really up to you and your group where you'd like to go.
Start dreaming up your ideal bucket list for your semester in Romania!
Our favorite European vacation ideas:
Places to check out in Romania
A few travel tips
Most countries in Europe don't require a visa to visit, which means you can jump from country to country without applying for extra paperwork or paying fees (score). The biggest exceptions are Russia and Belarus. Those two countries require a visa to travel to (even if you're just traveling through on your way to another country), so volunteers in Romania just don't visit these countries because getting a visa there is tricky and expensive.
Travel in Europe can be a bit expensive in general (it's actually our most expensive location to travel in), but if you're on a budget there are lots of things you can do to keep costs down and still see those classic sites that you've been dreaming about. One nice thing about living in Iasi is that though it's a smaller airport, you can still find great flights out of Iasi, or by traveling to Bucharest first then flying out. You can often find really great deals on flights as well as frequent bus routes and train routes to other countries throughout Europe (especially if you use the eurail!). You can also stick to countries that are just cheaper in general for travelers if you're sticking to a budget.

We know you've already got your bucket list for places like Paris and Rome, but check out these lesser known areas that are just as beautiful without the crazy crowds.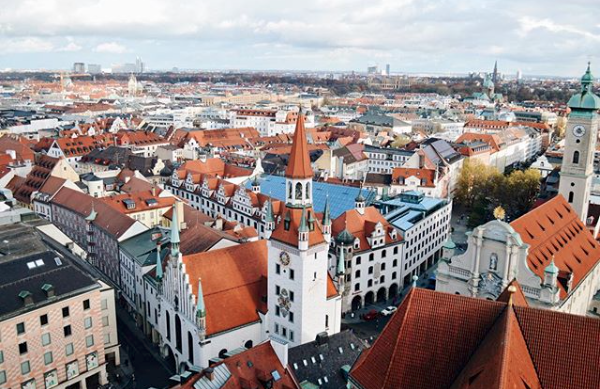 Experiences You Can't Miss
---
We're not even a little embarrassed to admit that a large portion of our favorite experiences have to do with chocolate and cathedrals!
There is so, so, so much to see in Romania, and the best part about living abroad for an entire semester there (instead of a quick two week service trip) is really experiencing the culture. You'll be familiar with the best parts of your city — the best bus routes, your favorite cafes, the prettiest streets, etc) and you get the chance to meet some awesome local friends. . Rather than a place that you've traveled to, it starts to feel more like home!
Here are some ideas to help make sure you get the true Romanian experience.
Romania Bucket List
Grab some gelato and sit outside of "the Palace" and watch all the brides getting their pictures taken
Get hugs and cuddles from all the kids in the orphanage
Take a million pictures of the castles to visit in Romania
Stroll through your city and fill your camera roll with pictures of churches and stained glass windows
Everything on this list of our favorite Romanian treats
Visit Copou Park or hang out in the Botanical gardens (bonus points if you spot a few old men playing chess there)
Choose your favorite kind of pretzel — chocolate stuffed or topped with sunflower seeds?
Buy all the kinds of Romanian chocolate (and try to save some for your friends at home).
See if you can get your Local Coordinator to teach you how to make some local Romanian dishes
Feed the pigeons in the square
Learn a bit of Romanian
Spot a couple of pop-up markets and come home with the best souvenirs in Romania
Hang around the Palais mall and visit everything from bookstores to grocery stores inside
Complete your European scavenger hunt
Visit the inside of some of your favorite cathedrals
Add a few countries to your passport on vacation
Do everything on this Iasi bucket list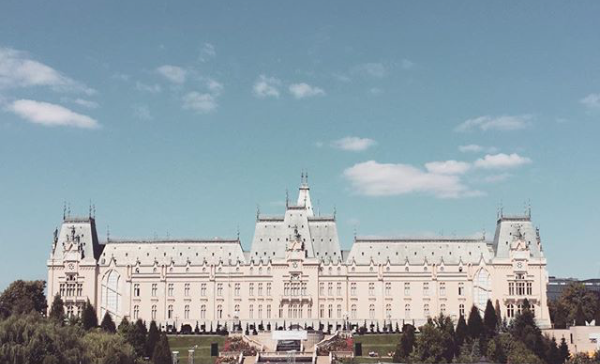 Quick facts about an ILP semester in Romania:
Qualifications - who can volunteer?
ILP volunteers are young adults/college-aged - typically age 18-24 (yes, you must be at least 18), from the US and Canada, and speak English as their first language. There is no experience necessary! .
Single females can apply to volunteer in Romania, but we may be able to arrange housing for single males or married couples who are interested as well.
The group is typically around 10-13 volunteers,
Cities
Iasi. It's a city on the northeast part of Romania, right by the border of Moldova.
Semester Dates
There are three semesters that you can participate in: Spring, Summer and Fall
The exact dates vary from year to year, but in general ...
Spring is

early January to April

Summer is May to August
Fall is August to mid December (Home for Christmas!)
Costs
The program fee to participate as a volunteer in the Humanitarian program in Romania is $5,470. This includes your international airfare to Romania, housing, meals, training, and support for the entire semester.
We recommend that around $3,000 of that program fee comes from the volunteer's fundraising. We've got tips to help you with that.
You might notice that the cost here is higher than some of our other volunteer locations. That is because Romania is a Humanitarian Program and your service is entirely gifted - the orphanage and apartments are not subsidizing costs like schools do in our Exchange program. You can compare the 2 programs here.
We also recommend budgeting around $1,500-$2,500+ for any traveling and purchases you make while you live abroad as well as things you may need that the program fee doesn't cover (like a passport, health insurance, airline baggage fees, etc).
Psst! Is budget one your concerns? We have a guide with ways to make a semester abroad affordable - check it out! It's especially helpful for college students.
Housing
Volunteer groups are split between three apartments, which are all right next to each other. Plan on sharing your apartment with 2-5 volunteers, and sharing a room with 1-2 other volunteers.
Weather
The weather here is beautiful! You'll experience the 4 seasons similar to how you would in Utah with the warmest months in the summer and the coldest in the winter, complete with a wet spring and crisp fall. There's plenty to see and do no matter which semester you choose (but we love experiencing the spring holidays in Romania).
How to apply
You can start your application online right here. It's easy to get started and there's no commitment at this point! We start accepting applications about 1.5 years prior to the start of the semester and there are no deadlines (we fill spots on a first-come-first-serve basis).
We recommend applying when you know you're interested in volunteering.
As soon as you apply you'll be assigned an ILP representative who can answer all of your questions, give you tips, and just be your go-to person when you need help.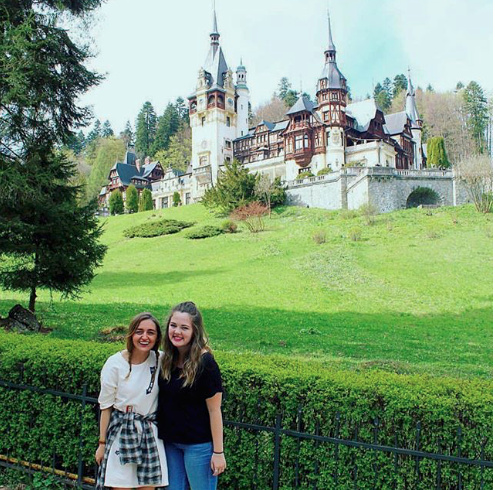 Advice From Past Volunteers
---
It's really helpful to use past volunteers as a resource!
So how can you get in touch?
Check out the ILP blog
We're posting tips from volunteers on our blog frequently. We also sometimes do interviews so you can read about Katie's semester in Romania, an excerpt from Madeline's blog, or how this volunteer came back to visit a student with an invention that helped him communicate.
Follow us on Instagram
@ilpadventure is frequently posting about all of our locations, giving updates, and more so make sure to follow us there.
Follow #ilpromania to discover volunteer's personal accounts and follow them.
We even have an Instagram account called @ilptakeovers where we ask volunteers who are in-country right now to take over and post some stories about what they're doing and put a post on the feed. Volunteers are usually featuring what a typical day looks like, what the meals are like, info about vacations they are taking, things to pack (and not to pack), what their apartment looks like — you know, all the things you want to know from their perspective.
You can see what they're doing from day to day and also DM them with questions! Most volunteers are so happy to help you out because they also had tons of questions before they signed up.
Talk to an ILP Representative
The representatives who work in the ILP office have volunteered on our program before and love to talk about their experience and answer your questions. Check out the form below where you can leave your contact information and we'll have a rep reach out and text you.