What Are You Fundraising For?
---
This is one of the most important things you can do to make your fundraising a success
...

Because

no one really wants to pay for you to go to Disneyland with all of your friends.
When it comes to choosing a cause to fundraise for, there needs to be a reason you're raising the money. When I was looking at my finances and thinking that I wanted to spend a semester abroad, I knew I wasn't going to get much when it came to asking people to help me vacation in the Caribbean to just sit on a beach, or go site seeing in Europe ... but what about asking to support me teaching English in Asia? I'd be giving back, making a difference and helping others while I also got the chance to see the world. Bingo — a much better cause and still lets you enjoy life in another country.
What To Look For?
When it comes to travel opportunities, picking a reputable organization is going to be a much more supportive cause than asking for someone to pay for your trip. The same goes with any cause. Break down the fundamentals of your goal and figure out if it's a goal others are looking to support. What will this experience give you that will help others? Is this a goal that will help you share your talents or shape you to be a better person? People want to feel good about their donation, and you will have much more success asking those to support you financially if they also believe that what you're fundraising for is beneficial and helpful.
For me, (and a few others, I'm sure) having fundraising help so you can do some traveling would be amazing. I wish I could get a free trip to Europe, but it wasn't really looking like it was going to happen unless I went to Europe or Asia or somewhere else with an organization looking to making a difference and help others. I was comparing semester abroad programs and stumbled upon International Language Programs (ILP) that hit a few things I was looking for —
1. The cost was affordable in the first place (which meant I didn't have to fundraise too much). I knew that this goal wasn't out of reach. I would be able to pitch in my own finances and be able to ask others to help me out with the rest. Perfect.
2. You get a lot for the price. The ILP Program fee includes roundtrip airfare, housing, meals, your visa, in-country support and more for the entire 3-4 month long semester. It wasn't much use fundraising for a program fee that was already high, and then turning around and asking my family and friends to help me again when it came to buying my own (expensive) airfare to a foreign country or help paying for an apartment in another country.
3. They're a non-profit organization who sends volunteers abroad to teach English all around the world. The "non-profit" word is a bit of a buzzword that actually helps out anyone looking to fundraise in a huge way. Essentially for you, "non-profit" means that any donation people provide is tax-deductible. Your donors can get tax benefits for donating directly to the non-profit in your name which means it's not only good for you, but it's good for them, too. It was pretty surprising to see the response I got when I shared a bit more about who this organization was and what they stood for.
People love that, plus it helps reinforce that this is a worthy cause to be donating to. ILP even let me use a couple of their photographs when I was fundraising so I could show how cute the kids are that I would be helping.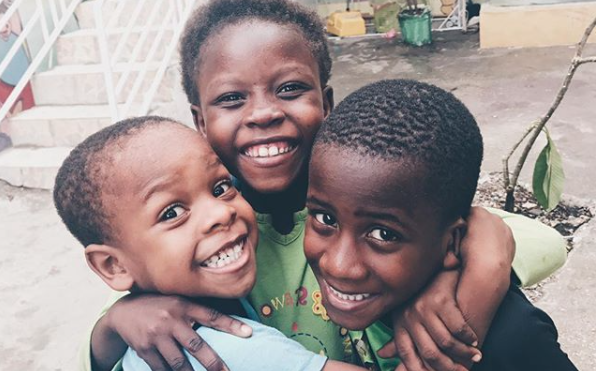 Fundraising The Right Way
---
Find ways to raise cash to put towards a good cause.
Now that you've chosen a reputable program or cause to fundraise for, you'll need to create your final goal — how much are you looking to fundraise? Factor out what you can contribute, and be sure to anticipate costs that might not be mentioned upfront (talk to your organization about that).
You can break this up into a monthly goal to fundraise towards, or host a large event and aim for the total amount all at once. If you are spreading out your total fundraising project over several months, meeting a monthly goal helps break it into bite-sized chunks, plus can make the project of fundraising less overwhelming.
We'll say this again, but fundraising takes effort. We love how rewarding the process is, but it's not a project where you can just sit back and reach your goal. You'll need to prioritize and make some sacrifices but the pay off is incredibly worth it.
Steps For Success
Contact as many people as you can. Spread the word online, at your church, in your neighborhood, your classmates, at local businesses and your friends and family. One strategy is to think of everything you would invite (or did invite) to your wedding and go from there. You'll hit your friends, your relatives, your family, and your family's close friends. These are all people who love and support you, which is a good start.


Start early. The more time you give yourself, the more time you have to raise the money you need to raise.


Have multiple strategies. We'll get into this below, but pick a handful of fundraising techniques for maximum success.


Maximize your talents and your time to help your cause. Share your skill of cooking with others, host a magic or talent show, feature your artwork, sell crafts, volunteer your time to help neighbors take out the trash, walk their dogs, repaint a room, or clean out a garage and take items away to be donated.
There's a million ways to fundraise so the trick is to just find ways that appeal to you and then work your buns off (I didn't say it would be easy).
Fundraising Ideas:
Donate your birthday or Christmas. Instead of asking for gifts and a party, ask for donations towards your cause
Fundraise with a car wash
Fundraise $1,000 in a weekend doing a garage sale
Host a 5k or half marathon in your neighborhood
Need even more ideas?
Once you have figured out which ideas seem do-able for you, it's time to pick your strategy to help you raise as much money as possible.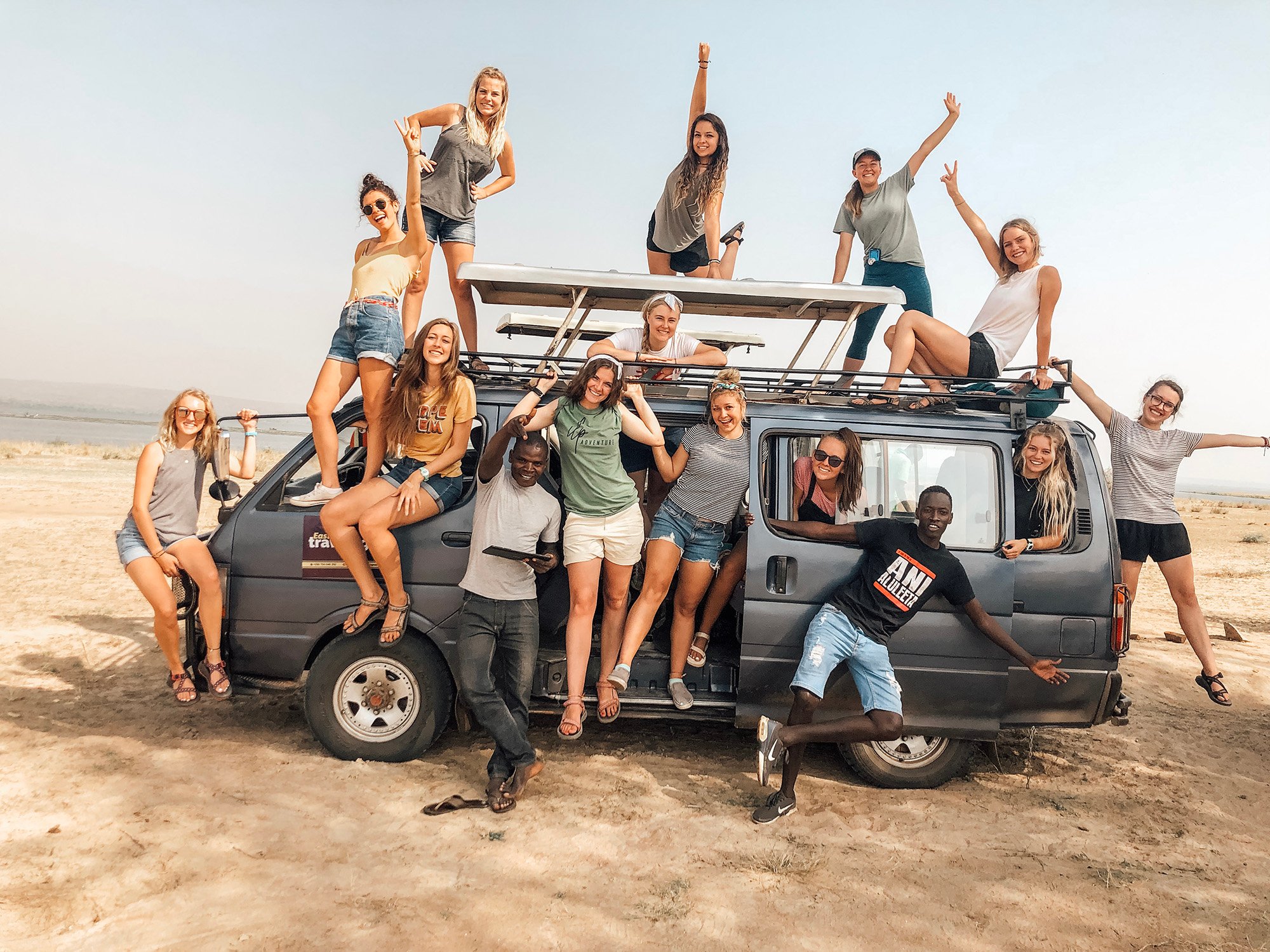 Pick Your Strategy
Look through all the fundraising ideas you can find, and plan out your strategy; we suggest a three-pronged approach:

Asking on Facebook and using a website are both successful online techniques, but one may work better than the other depending on who you know on Facebook or how you could share your website (and factoring out any associated fees). Picking one online fundraising method is usually a good approach.
Then, I'd send around a fundraising letter. In my experience, that was the most helpful way to raise money. Look for your own that supports your cause, or adapt that downloadable template complete with step-by-step directions to help volunteers fundraise for a semester abroad with ILP. I made some changes, then printed off about a 150 letters and ran them around my parents' neighborhood and my neighborhood, passed them around my church group, and handed them out at my art class, and where I worked. I got dozens of financial donations along with needed supplies. Most people people donated $5 - $15, but a couple donated $150 or more. It all adds up!
Lastly, I'd choose a couple more intense strategies like hosting a fundraising event, like a car wash, or a yard sale, or a bake sale, or a couple of these options. If you start early, you'll have ample time to try multiple strategies and efforts to fundraise the amount you need. You can choose a different event to host every month (like a car wash, then a bake sale, then a beard growing competition and a balloon raffle) and see how much you can raise in 6 months, but only if you start early enough.
What if I'm short on time?
It's still worth trying. I suggest going for fundraising projects with the biggest return; sending around a fundraising letter is my top pick. It's more personal than a Facebook post which can turn into more donations. This way you can continue receiving donations, even if you're already abroad.
You can also host a big event (like a yard sale or a talent show or 5k in your neighborhood). Your biggest advantage will be reaching as many people as possible, so testing out two strategies and really putting in your all to effort to help make them a success is your best bet. Hopefully, if you've chosen a worthy cause to fundraise for that will touch others, you'll be able to spread the word through a large group of people who would love to help you out.
Filling In The Gaps After Fundraising
---
Even if you had a successful round of fundraising, you might need a little help finding the rest.
Maybe you've come up a bit short, or are shooting for the moon and want to raise an extra amount to help even more (like these volunteers who hosted another fundraiser to help build a home in the Dominican Republic).
Whether you need to make up the difference or want to be able to do more with your fundraising money, we have a guide on how to afford a semester abroad that is cram-full of help, like how to find extra money in your budget, ways to use your financial aid, getting discounts, and other tips on saving money. Even if you're not trying to pay for a semester abroad, you can still use help finding ways to save money, budget and use financial aid, right?
While the pay off is worth it, fundraising isn't easy; It's going to take some dedication and hard work, and even then you might not reach your goal 100%. These tips can help you fill in the gaps.