A Typical Day For A Volunteer
---
Spend your days teaching, visiting nearby beaches, and photographing the picturesque streets.
Overall, the experience of being an ILP volunteer is similar in every country, but each location has its own unique aspects and adventures ... the meals volunteers eat in China are going to be lots different than the meals in Montenegro! Things like housing, meals, teaching schedules, group sizes, etc all vary depending on what country or even what city you're volunteering in. These things even change from semester to semester — your experience may not be the same as another volunteer's, even when you're in the same group.
The program is set up with the tools to help you have a successful semester, but you are responsible to make the most of it! Here's a glimpse into what a typical day could look to help you know how to do just that:

Glimpse into what a day might look like for a Montenegro volunteer:
Morning
Wake up early and FaceTime your family to say "hi" — Montenegro is eight hours ahead of Utah (MST) so you'll catch them before they head to bed. After you fill them in on your weekend adventures, it's time for breakfast. Today, it's a big bowl of porridge made with cornmeal, thick and tart yogurt (served with jam), and bread. You'll be living like the locals, sharing an apartment with your fellow volunteers and having classic local meals, provided for by your ILP Program fee.
You'll be teaching at a Russian school that's structured as an after school program, so you have a bit of free time before you have to get to your lessons. After breakfast, you have time to work on some assignments for your online class (if you're not taking a break from school), write in your journal about that funny thing your kids did in class yesterday, or research the best hostels for your next weekend trip.
Mid-day
Since you're not teaching until later, you have some free time .... time to explore your city! Grab your ILP group, pack your bag for school, hop on a local bus and ride down to the beach to get a picture of the famous dancing girl statue down by the water's edge. It's warm out today, so you walk along the boardwalk that wraps around the rocky cliffs and get your feet wet on the waves that splash right up on the boardwalk.
In one of the nearby streets, you do a bit of shopping before getting a little hungry. You can head home to have lunch ... but the little bistros and restaurants right in Old Town are too much to resist. Your group fill up on seafood pasta, and a plate of sausages paired with french fries, tomato, and onions, then split a salad topped with creamy cheese, tomatoes, olives, cucumbers, and onions.
After lunch you catch the local bus back to your neighborhood — time for teaching!
Afternoon
ILP volunteers help children in Montenegro learn English typically in the late afternoons for about four hours each week day. You're teaching at a Russian school (Montenegro has a small Russian population) and these kids start your class by trying to convince you that "privet" is actually how you say "hello" in English. Nice try.
You're teaching "Gym" this week and your kids loved running little relays and obstacle courses. You snap a quick pic after the lesson to remember all the laughs — ILP classes are activity-based so students are having fun and are engaging with you all while they learn English naturally (so it's totally fine if you've never taught English before).
Your class is also small so that you know each of "your kids" by name, know their personality, and see how they learn best. When it comes to your class, you'll have cuties and little troublemakers who make you laugh. Saying goodbye is going to be tough!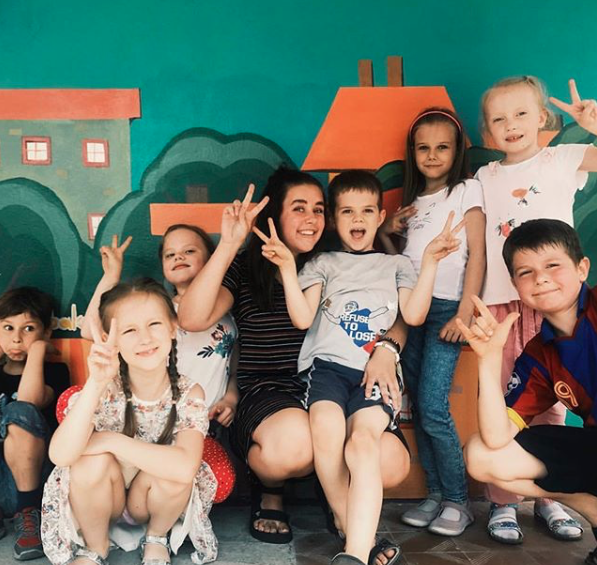 Evening
After classes are done, you meet your ILP group for a mini Russian language lesson, taught by your Local Coordinator (who moved from Russia a few years ago). After, you have just enough time to block out some details for your upcoming trip: you can't wait to soak up some sun and palm trees on the beaches in Albania! After some planning, it's time for dinner. Tonight you're having a cabbage and potato soup, served with a thick slice of bread, and a cup of pomegranate juice — a pretty traditional Montenegrin meal served at your school's cafeteria.
Make the experience your own
Like we mentioned, the experience is different for everyone. We give you the tools to live abroad, the free time, and the meaningful purpose of service but then ultimately you're responsible for what you get out of the semester — we can't recommend enough getting out and exploring what Montenegro has to offer.
You could head to a local market and shop for a new outfit rather than sitting home and watching Netflix. Feel free to join your group when someone suggests you go walk around Old Town. Even wandering around a foreign grocery store can turn into some of the semester's best memories. We know you need your down time, but you'll come home with a better semester if you're adventurous.
Go check out different parts of Montenegro + all over Europe
ILP volunteers have scheduled vacation time throughout their semester as well as every weekend off. This gives you plenty of time to go travel to all those European countries you're dying to see, plus really explore what Montenegro has to offer. Luckily for you, there are a handful of countries close enough that you can visit on the weekend — just hop on a bus, and you're there! You'll have your travel plans approved by an ILP director to help ensure you're traveling to safe areas, but otherwise it's really up to you and your group where you'd like to go .... like these travel spots that are just 3 hours from Montenegro.
Start dreaming up your ideal bucket list for your semester in Montenegro:
Our favorite European vacation ideas:
Places to check out in Montenegro
A few travel tips
Most countries in Europe don't require a visa to visit, which means you can jump from country to country without applying for extra paperwork or paying fees (score!). The biggest exceptions are Russia and Belarus. Those two countries require a visa to travel to (even if you're just traveling through on your way to another country like Lithuania), so volunteers in Montenegro just don't visit these countries because getting a visa there is tricky and expensive.
Travel in Europe can be a bit expensive in general (it's actually our most expensive location to travel in), but if you're on a budget there are lots of things you can do to keep costs down and still see those classic sites that you've been dreaming about. Where you're living is a popular tourist city, which means it's well connected to the capital city., Podgorica You'll be able to find buses and flights to cities all over Europe out of Podgorica. You can often find really great deals on flights as well as frequent bus routes and train routes to other countries throughout Europe! We have these tricks to getting cheap flights from Montenegro to help you know how to find a good far.
We know you've already got your bucket list for places like Paris and Rome, but check out these lesser known areas that are just as beautiful without the crazy crowds. You'll also save a bit of money if you stick to countries that are just cheaper in general for travelers if you're on a tighter budget.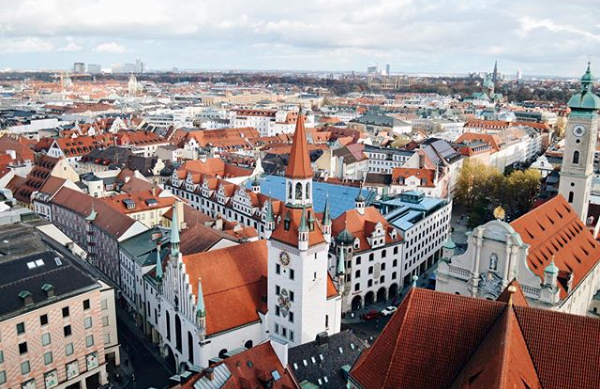 Experiences You Can't Miss
---
We think you'll be more than excited to go beach hopping in Montenegro, busing over to the cities in Croatia, and hanging out in your city's Old Town.
There is so, so, so much to see in Montenegro and the best part about living abroad for an entire semester there (instead of a quick, two-week service trip) is really experiencing the culture.
You'll be familiar with the best parts of your city (the best bus routes, your favorite cafes, the prettiest streets, etc) and you get the chance to meet some awesome local friends. . Rather than a place that you've traveled to, it starts to feel more like home.
Here are some ideas to help make sure you get the true Montenegrin experience:
Your Montenegro Bucket List:
Hiked up to a spot where you can overlook the glittering Adriatic Sea
Seen the famous "dancing girl" statue along the Budva coast
Tasted one of the country's most famous dishes, ćevapi
Spent a weekend in Podgorica
Watched the sunset on the coastline
Take a boat out to explore the nearby Sveti Nikola island
Photographed the famous stone bridge at Rijeka Crnojevica
Taken pictures at the "horseshoe bend" in Lake Skadar
Gone rafting on the Tara River
Found your favorite beach in Montenegro
Trekked up to the top of the Mogren Fortress
Learned the history behind the Citadela Fortress
Wandered the quite streets of Old Town, early in the morning when the alleyways are quiet
Purchased a painting from an artist on the street
Booked a flight to somewhere in Europe for less than $40
Visited a monastery built into the cliff
Made weekend plans to go visit another country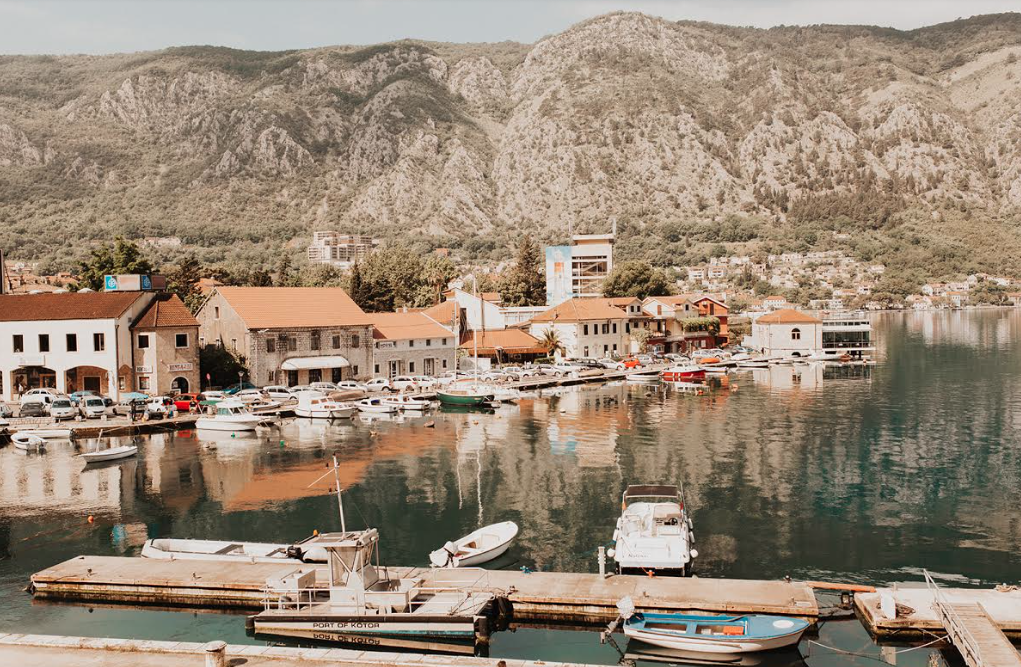 Quick facts about an ILP semester in Montenegro:
Qualifications - who can volunteer?
ILP volunteers are young adults/college-aged - typically age 18-24 (yes, you must be at least 18), from the US and Canada, and speak English as their first language. There is no experience necessary! It's totally fine (and normal) if you only speak English and/or have never taught before.
Currently, this location only has housing for female volunteers. However you can check out which ILP programs are a good fit for male volunteers and married couples.

There are usually 4-5 volunteers per group each semester..
Cities
You'll be living in the coastal city of Budva, Montenegro.
Semester Dates
There are 3 semesters that you can participate in: Spring, Summer, and Fall
The exact dates vary from year to year, but in general ...
Spring semester is mid January - end of April.

Summer semester is generally April - mid August.

Fall is the middle to end end of August - middle of December (home for Christmas)
Costs
The program fee to participate as a volunteer in the Exchange program in Montenegro is $2,520. This includes your roundtrip international airfare to Montenegro, housing, meals, visa, and training and support for the entire semester.
We also recommend budgeting around $1,500-$2,500+ for any traveling and purchases you make while you live abroad as well as things you may need that the program fee doesn't cover (like a passport, health insurance, airline baggage fees, etc).
Psst! Is budget one your concerns? We have a guide with ways to make a semester abroad affordable - check it out! It's especially helpful for college students.
Housing
Volunteers will be living all together in an apartment, walking distance from where you'll be teaching.

Weather
You'll experience four distinctive seasons in Budva, ranging from a warm summer, to a cold and rainy fall + winter, then a temperamental spring. The weather tends to be warmer around the coastline: you'll find enough snow to go skiing during the winter months when you head inland.


How to apply
You can start your application online right here. It's easy to get started and there's no commitment at this point! We start accepting applications about 1.5 years prior to the start of the semester and there are no deadlines (we fill spots on a first-come-first-serve basis).
We recommend applying as soon as you know you're interested in volunteering because the spots in Montenegro are limited and do start to fill up. Also, as soon as you apply you'll be assigned an ILP representative who can answer all of your questions, give you tips, and just be your go-to person when you need help.
You're probably totally in love with Montenegro, but don't forget to check out ILP's other locations to see which European country is right for you.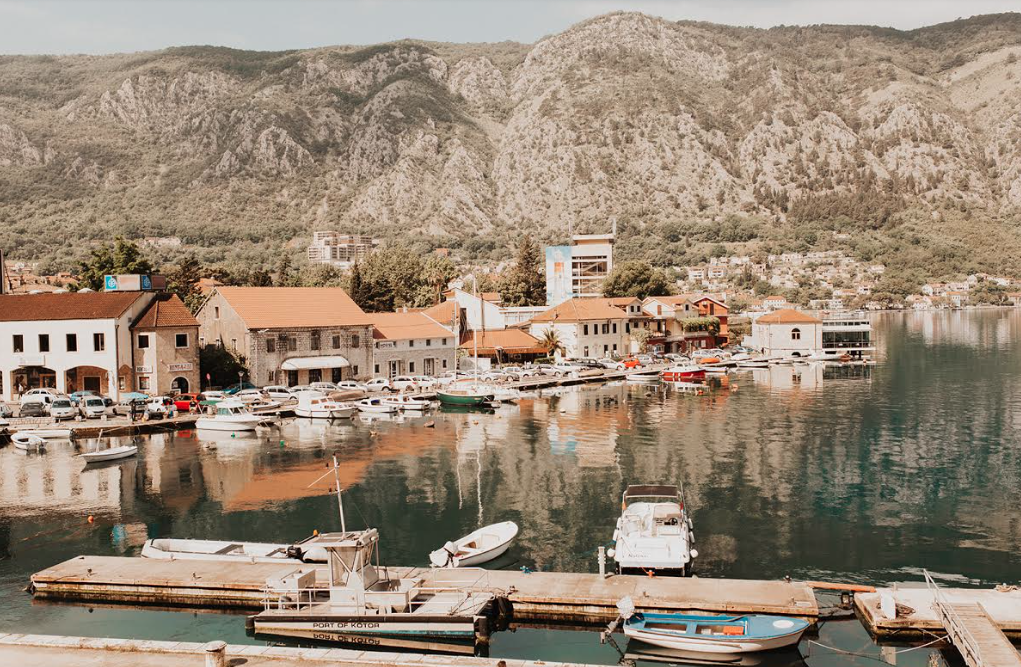 Advice From Past Volunteers
---
It's really helpful to use past volunteers as a resource!
So how can you get in touch?
Check out the ILP blog
Sometimes we interview volunteers about their semester, have their input on the best travel destinations, or little stories about the kids in your classroom. Check out the ILP blog here.
Follow us on Instagram
@ilpadventure is frequently posting about all of our locations, giving updates, and more so make sure to follow us there.
Follow #ilpmontenegro to discover volunteer's personal accounts and follow them.
We even have an Instagram account called @ilptakeovers where we ask volunteers who are in-country right now to take over and post some stories about what they're doing and put a post on the feed. Volunteers are usually featuring what a typical day looks like, what the meals are like, info about vacations they are taking, things to pack (and not to pack), what their apartment looks like — you know, all the things you want to know from their perspective.
You can see what they're doing from day to day and also DM them with questions! Most volunteers are so happy to help you out because they also had tons of questions before they signed up.
Talk to an ILP Representative
The representatives who work in the ILP office have volunteered on our program before and love to talk about their experience and answer your questions. Check out the form below where you can leave your contact information and we'll have a rep reach out and text you.